---
Sathi lai Chithi
Complete Exercise, Question Answer, Grammar, Summary of Unit 5 Class 11 Nepali, Sathi Lai Chithi is provided as:
Check:
Class 11 Model Question (All Subject)
Class 11 Nepali Model Question 2080 (With Solution)
---
Sathi Lai Chithi Exercise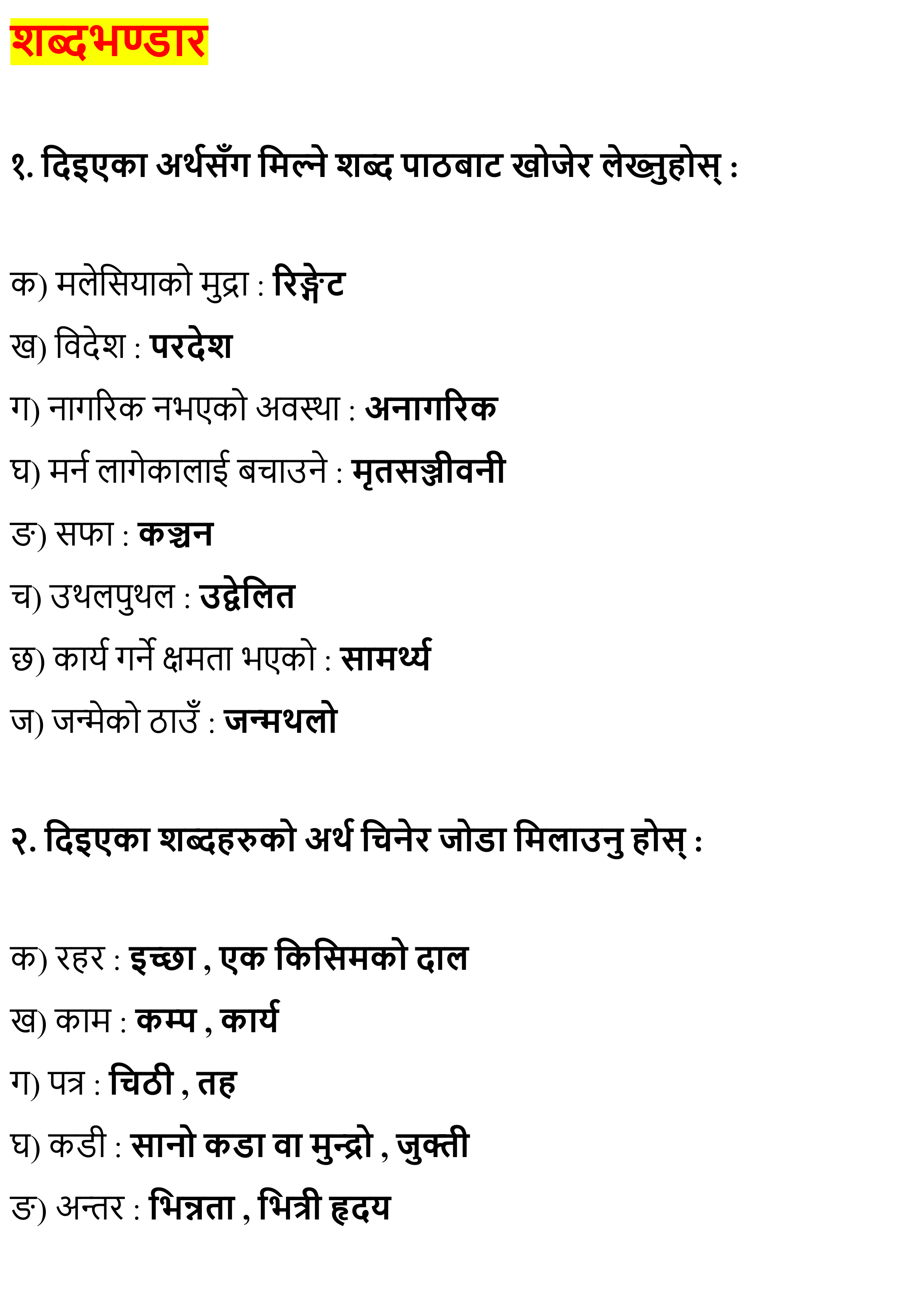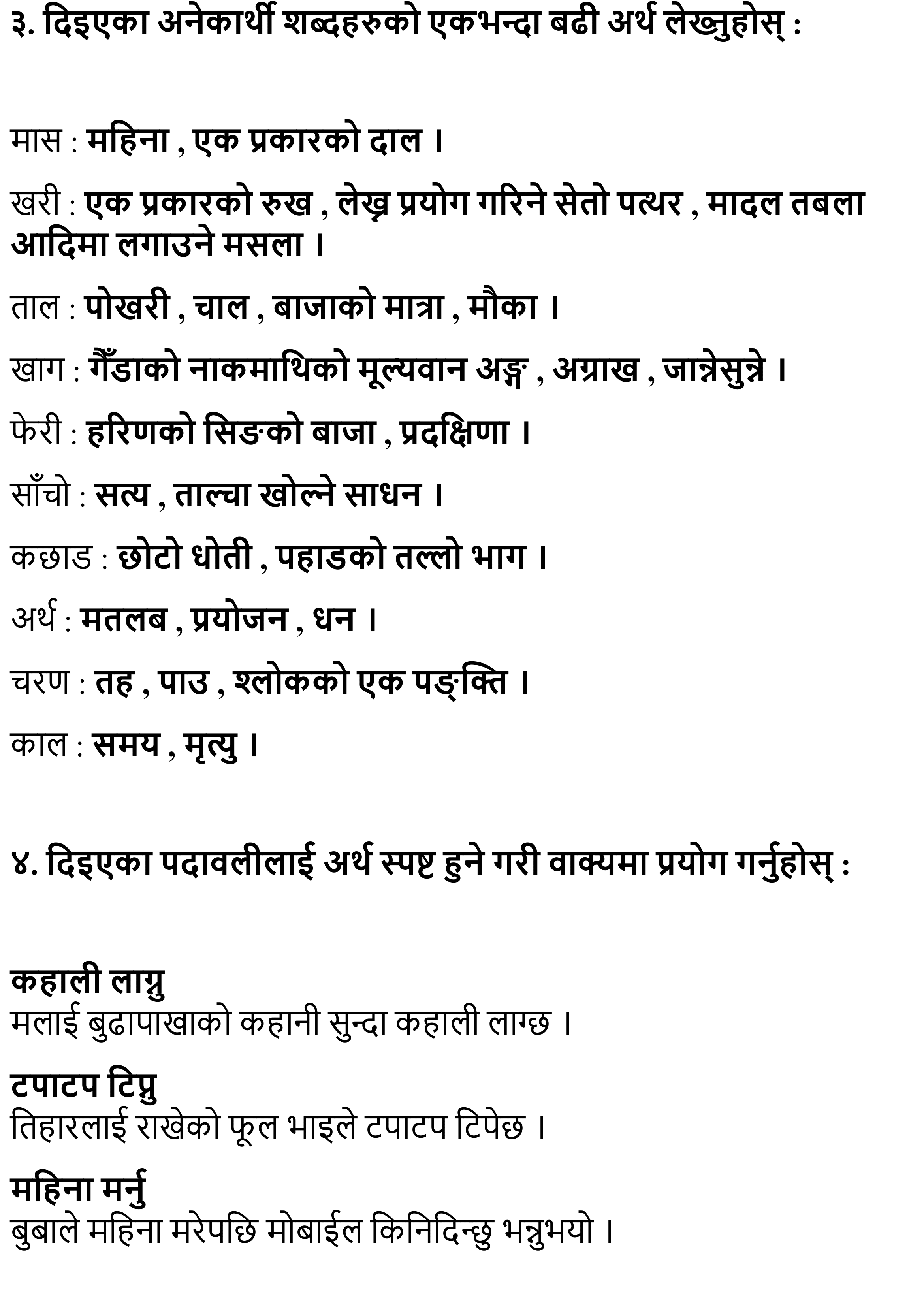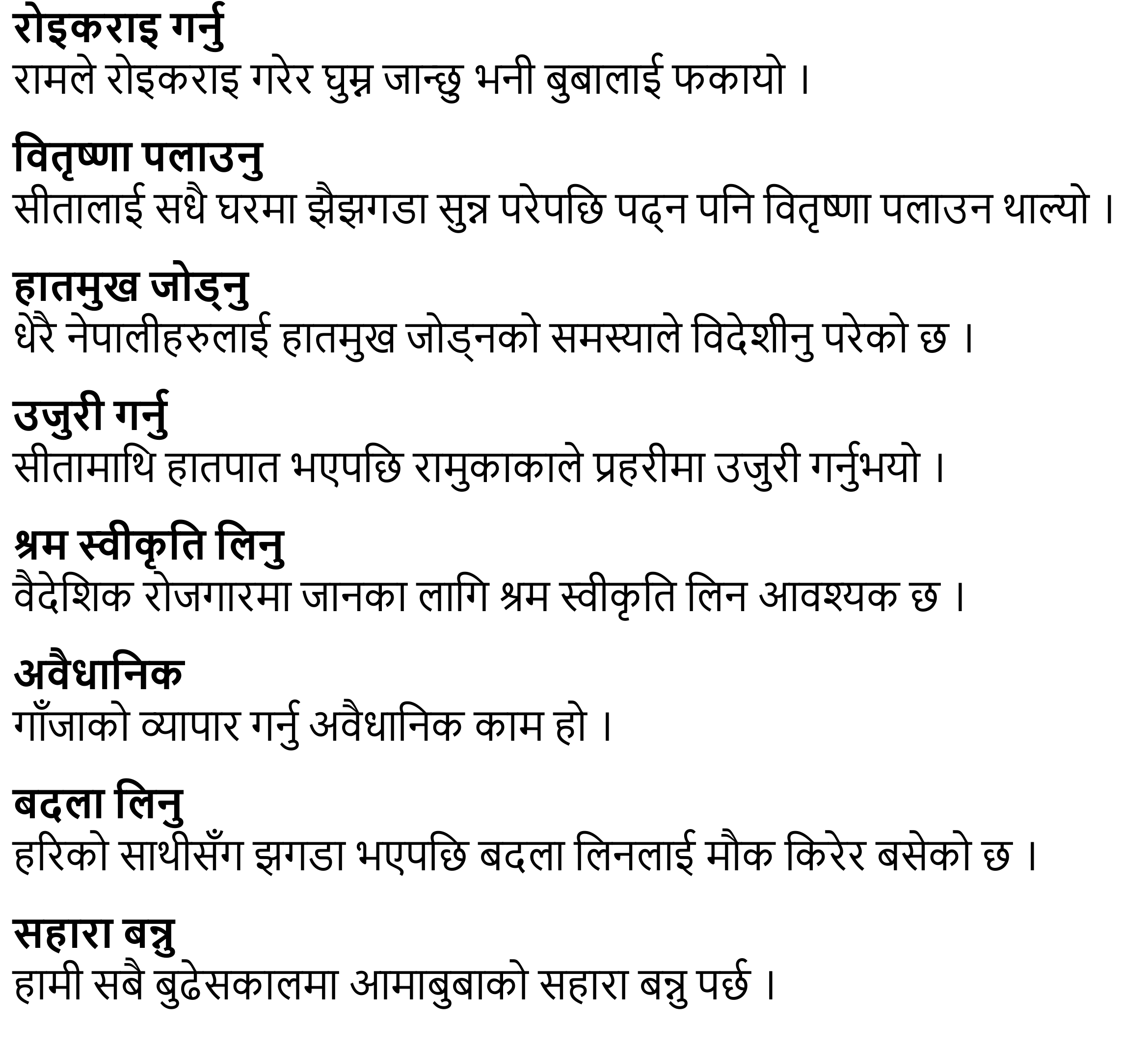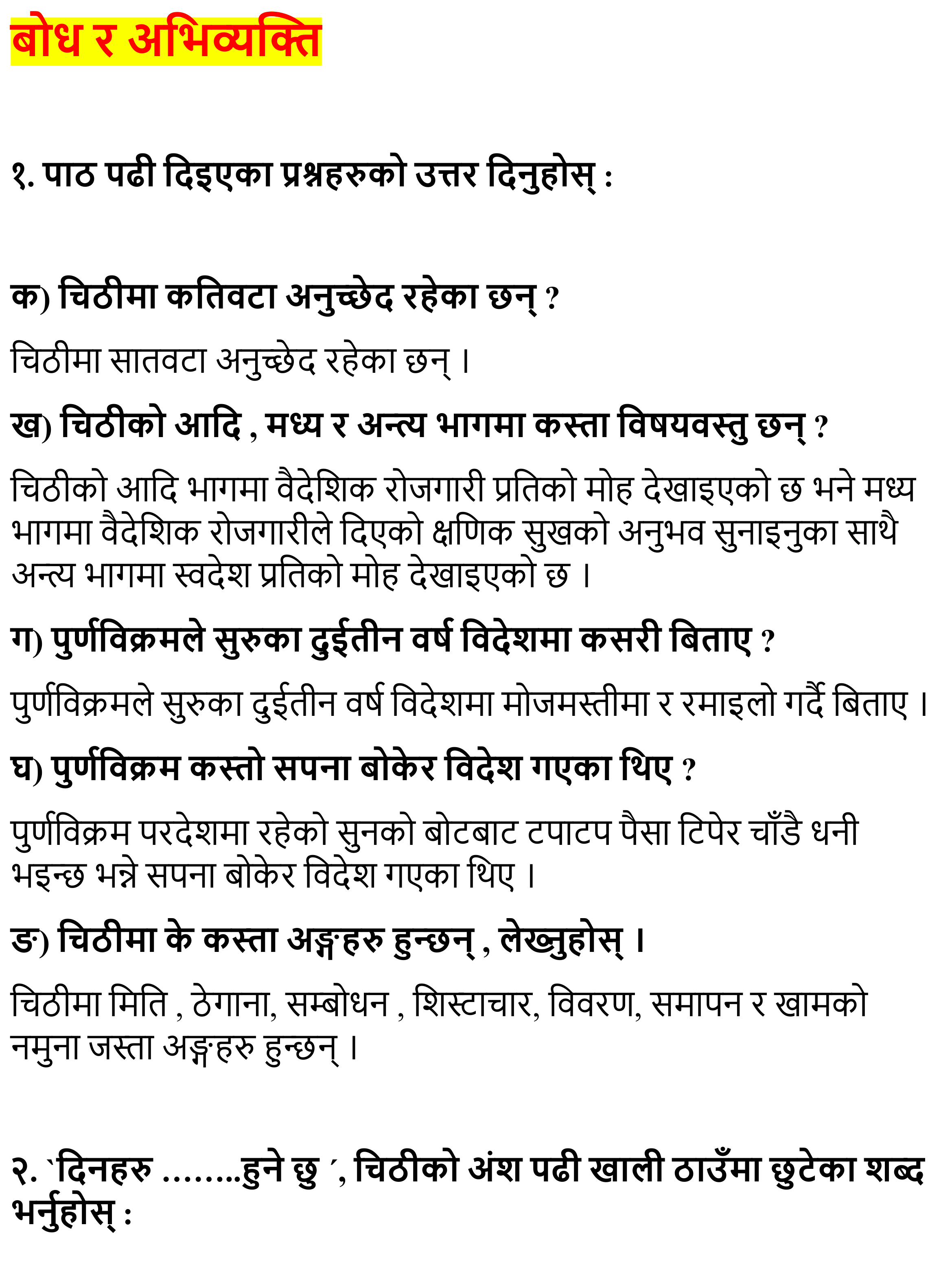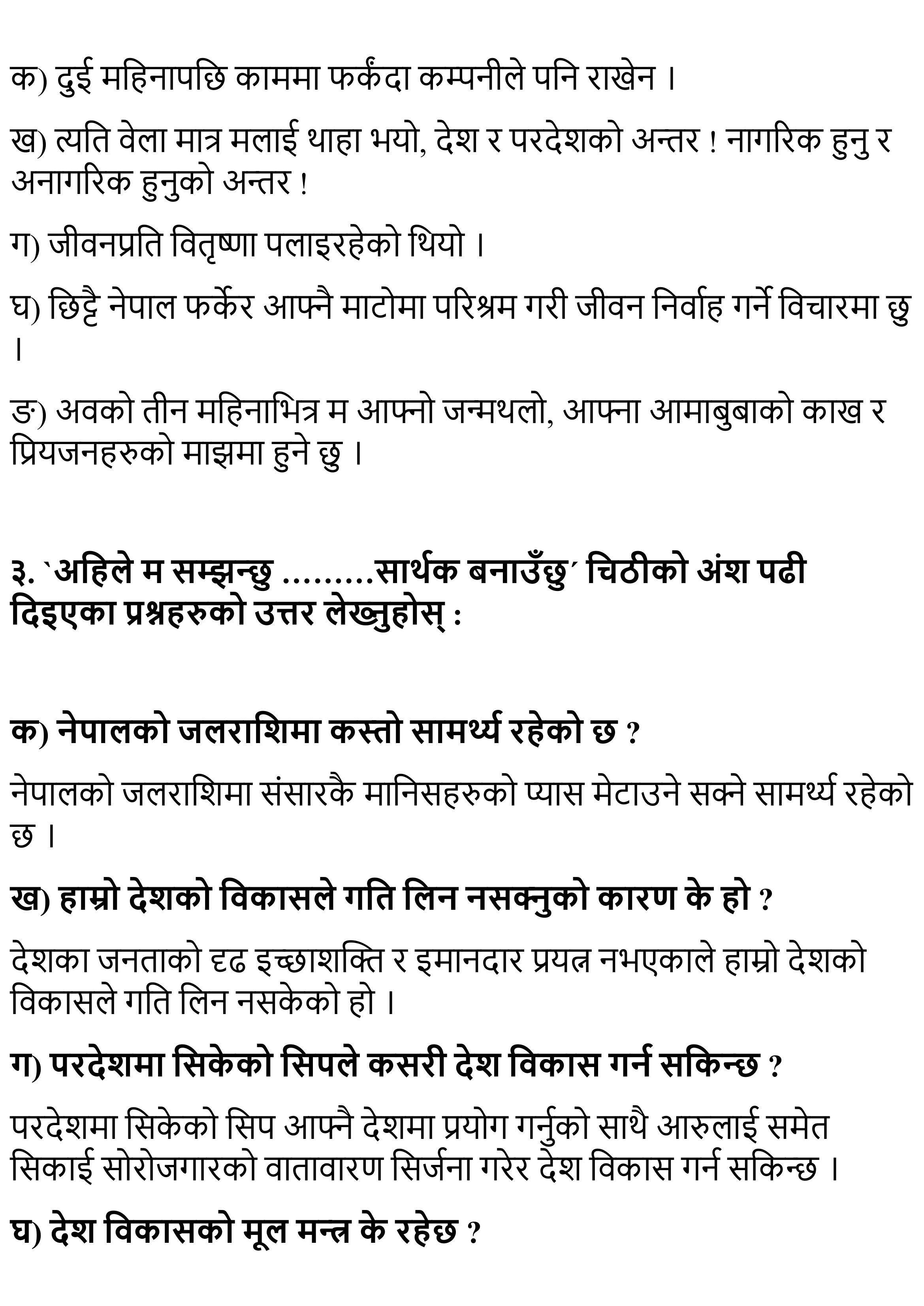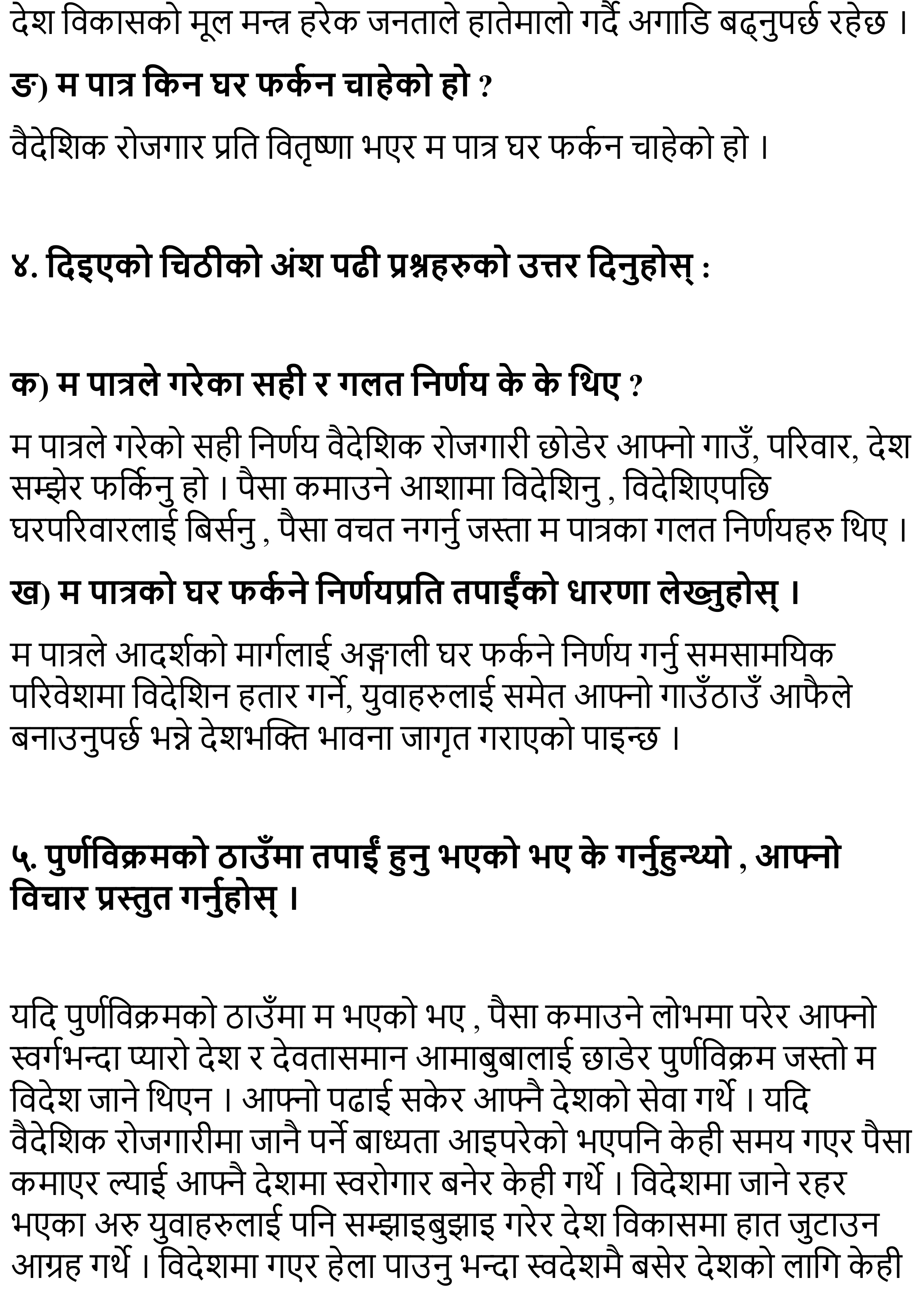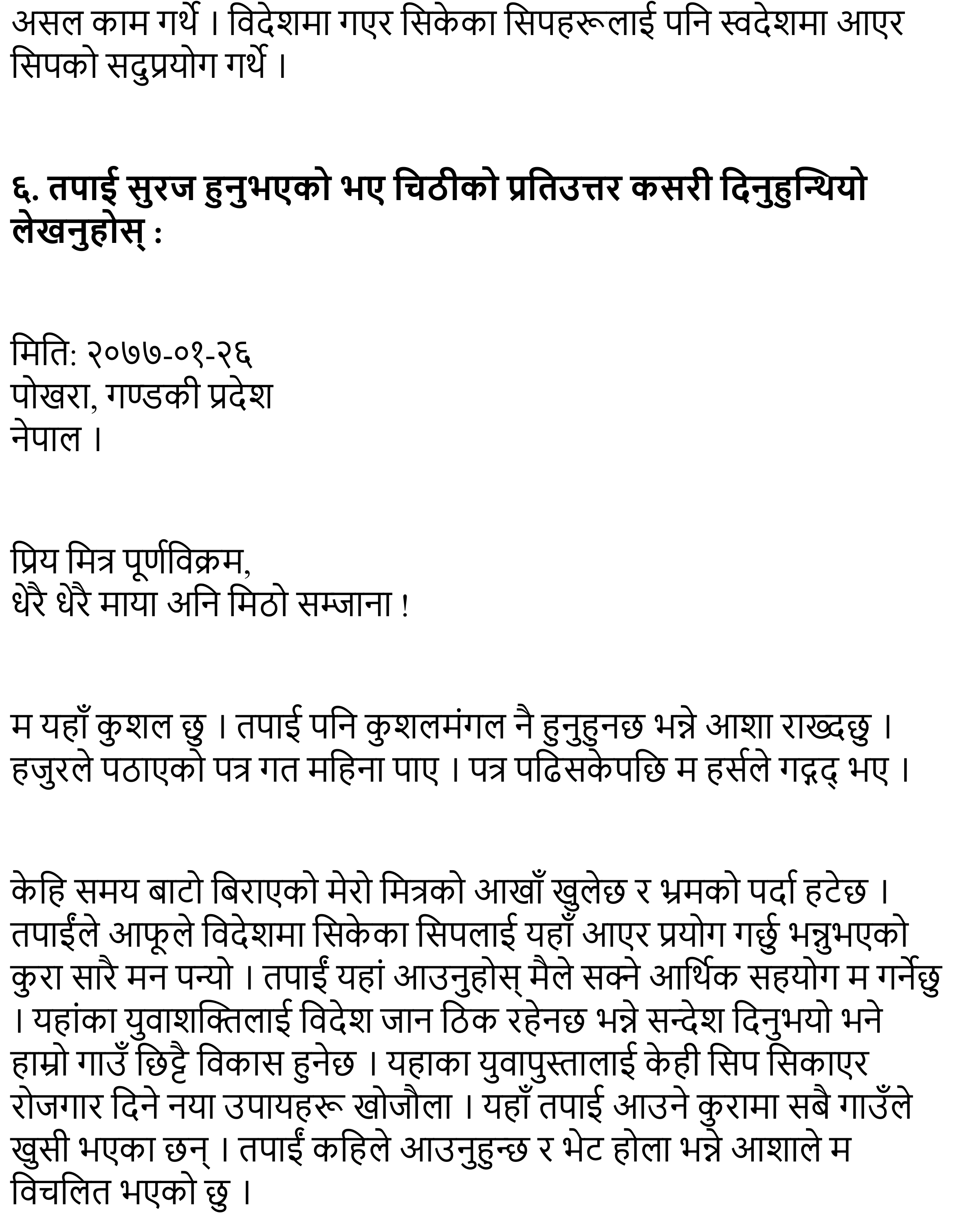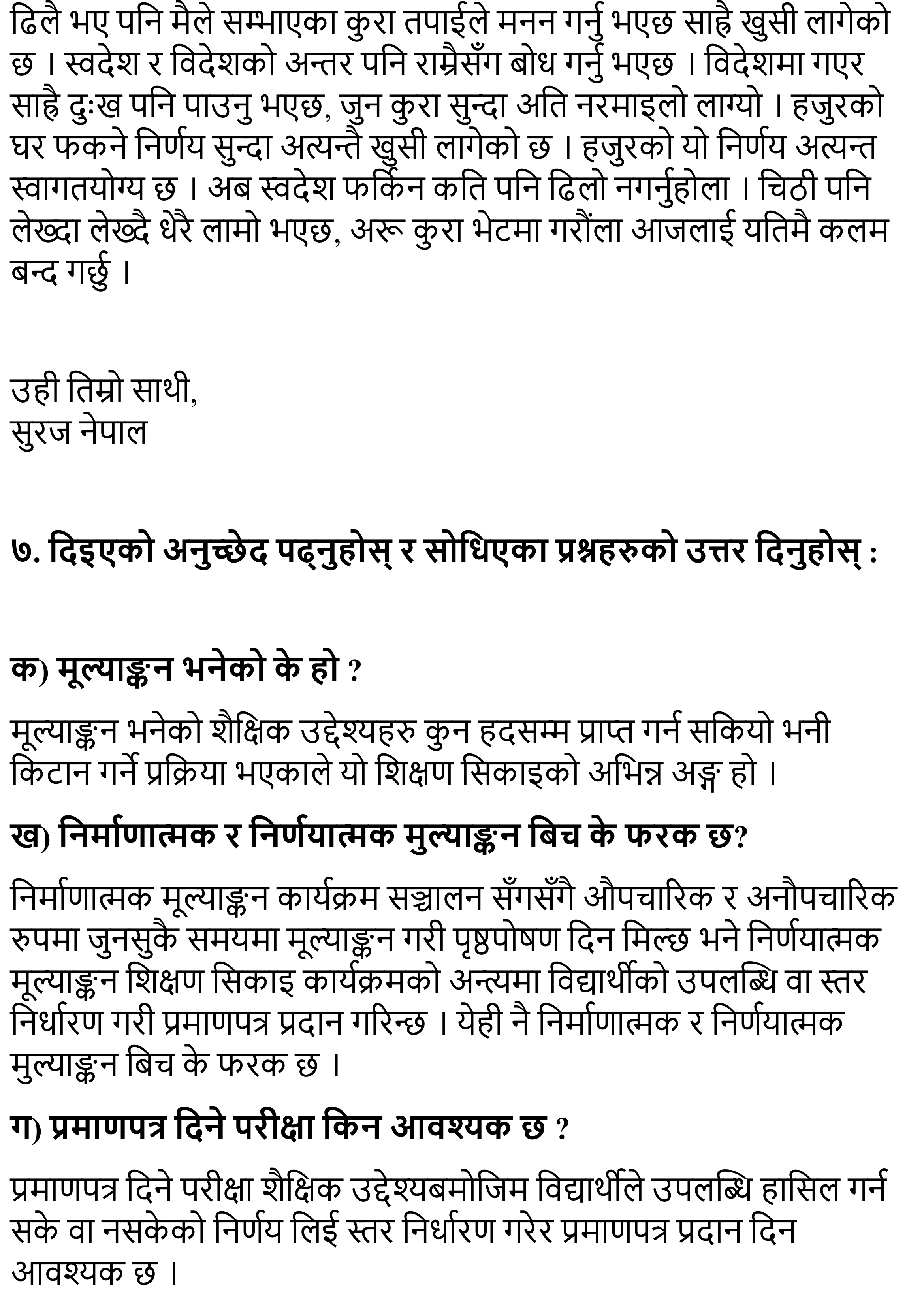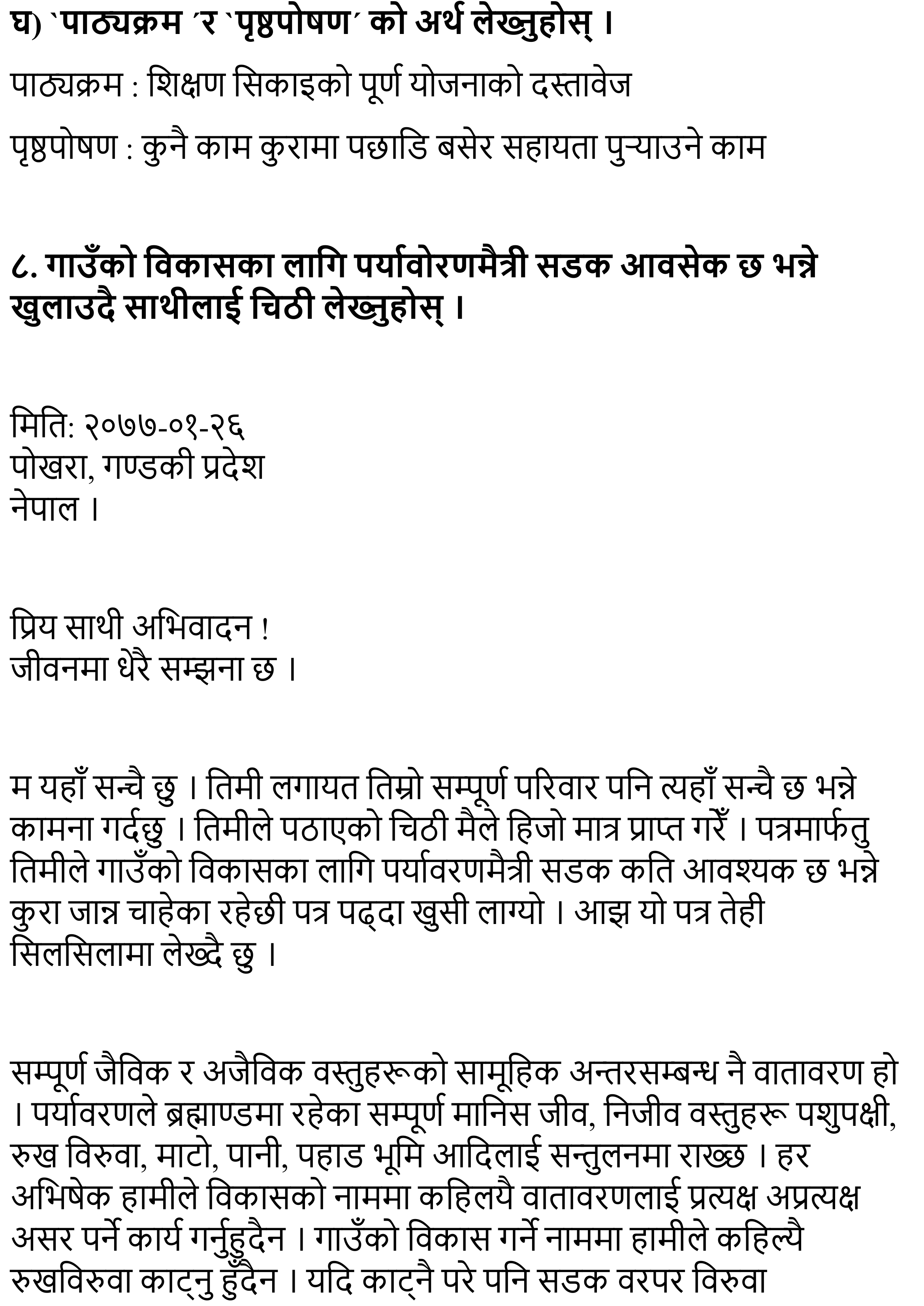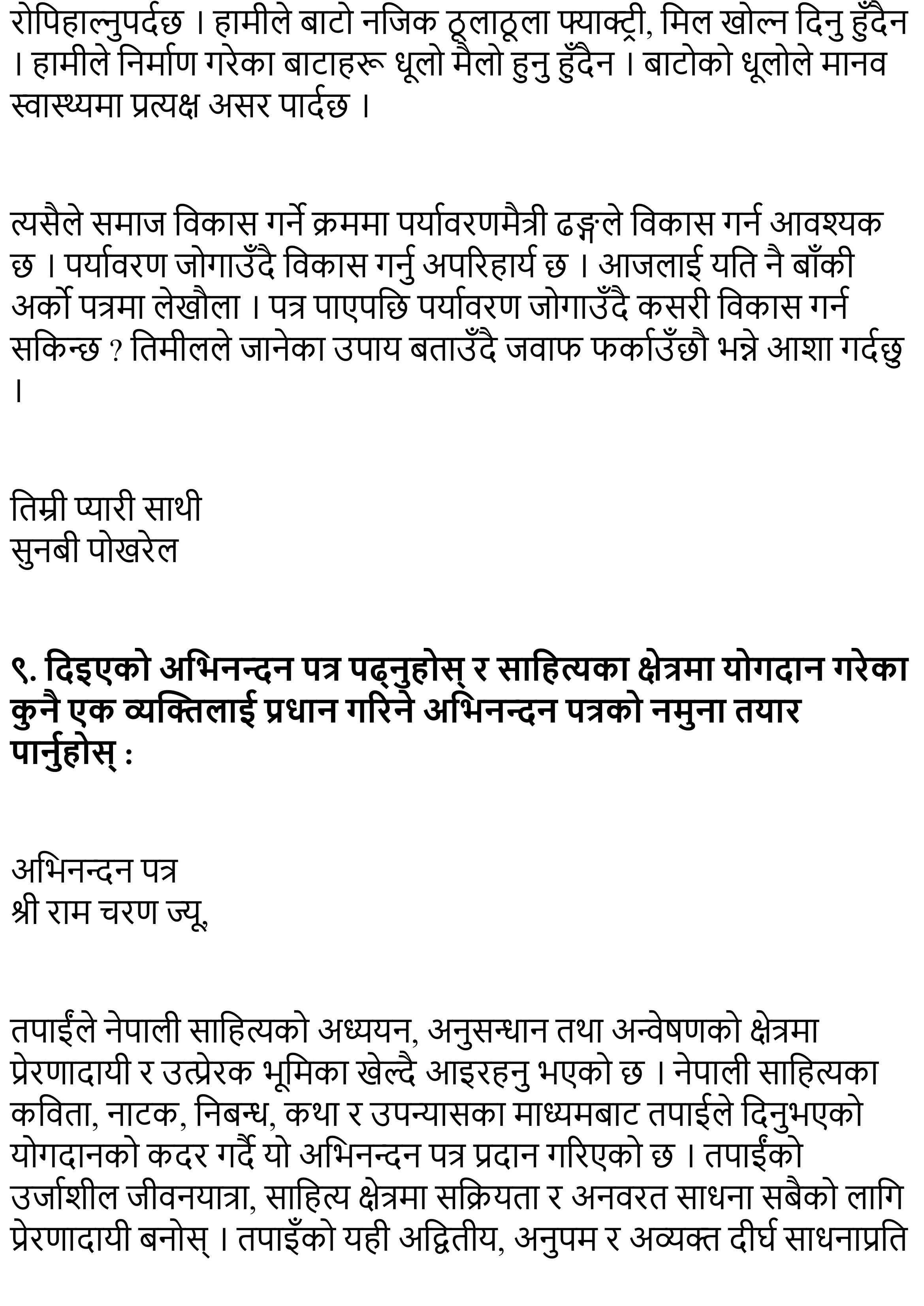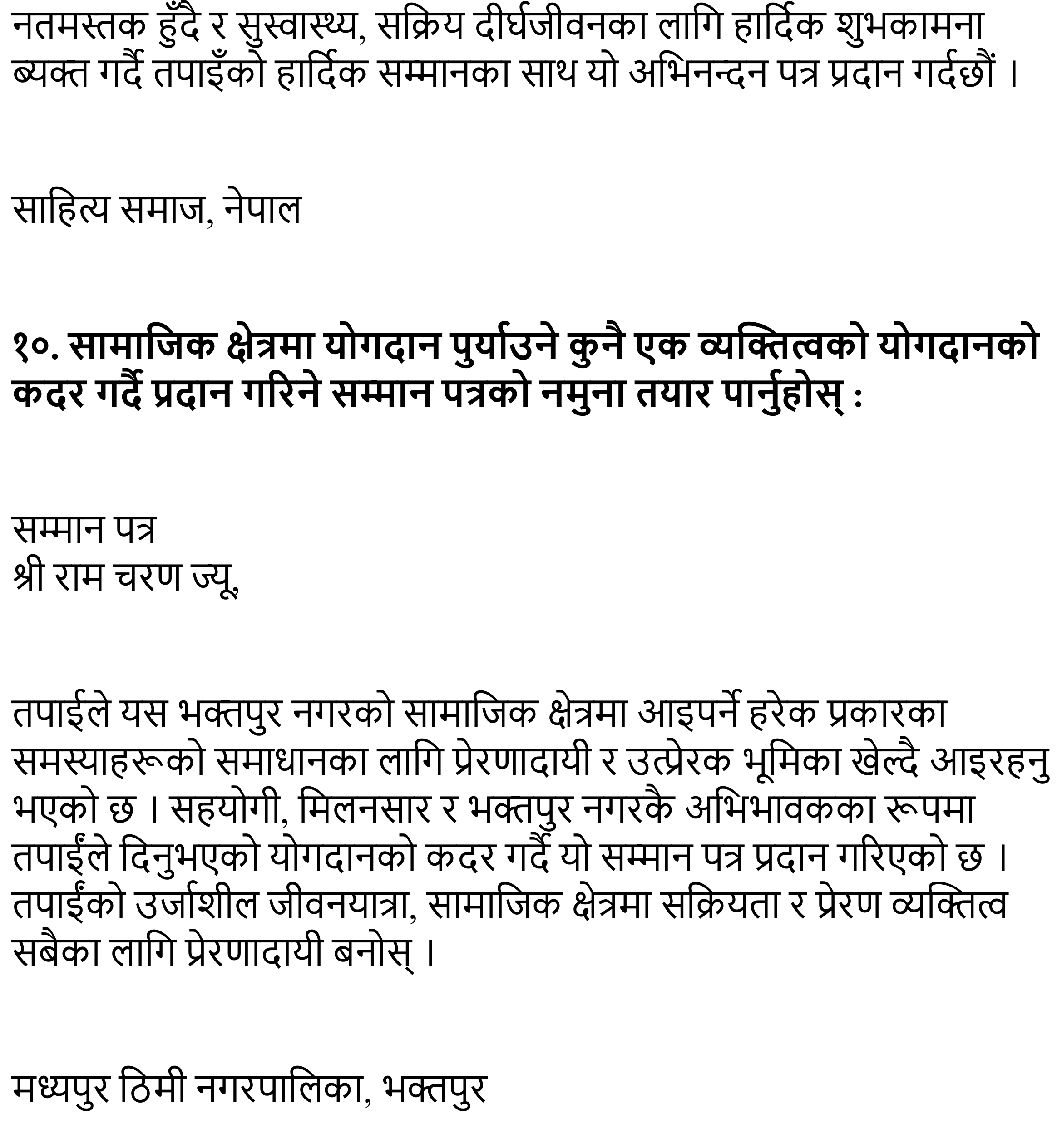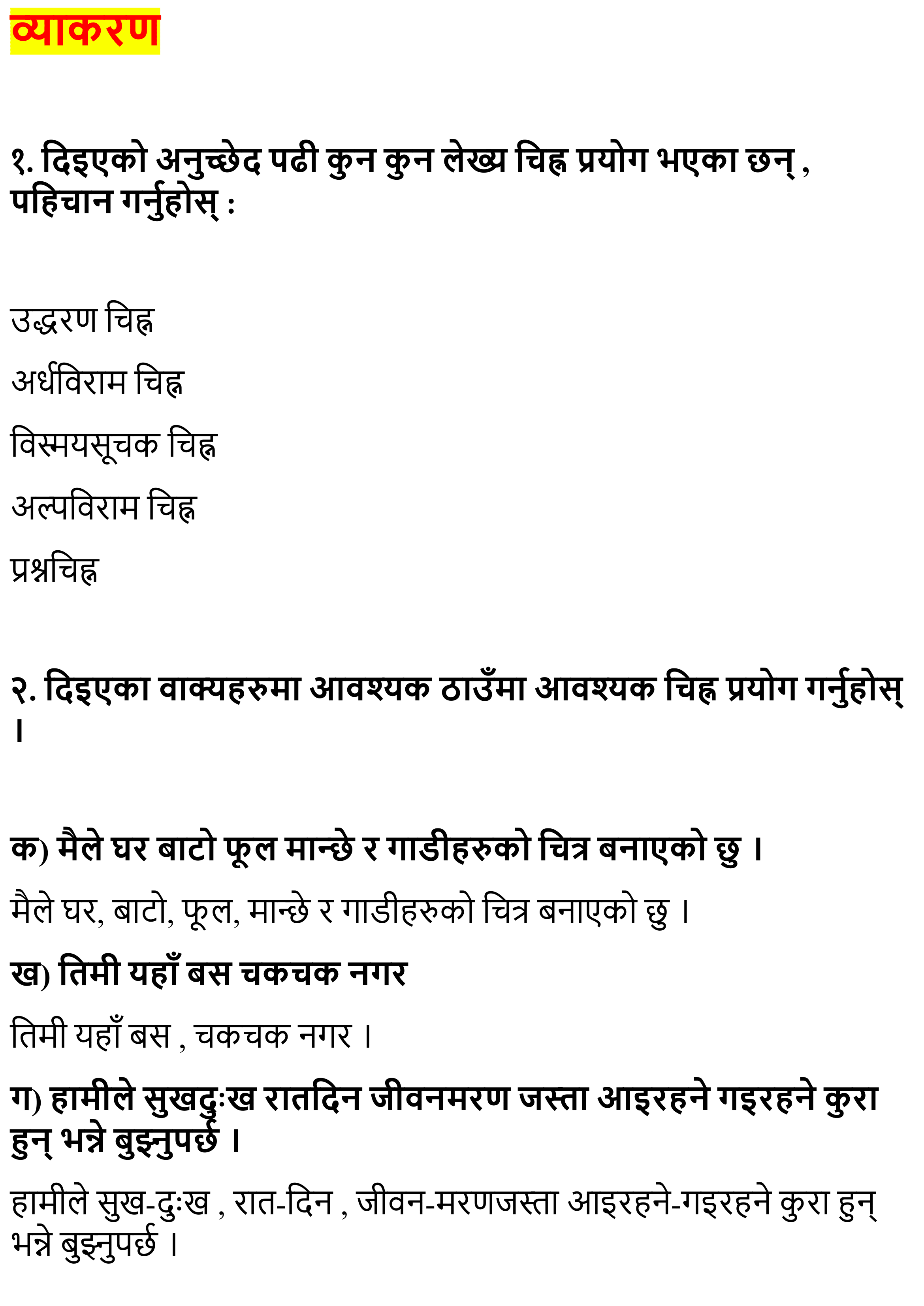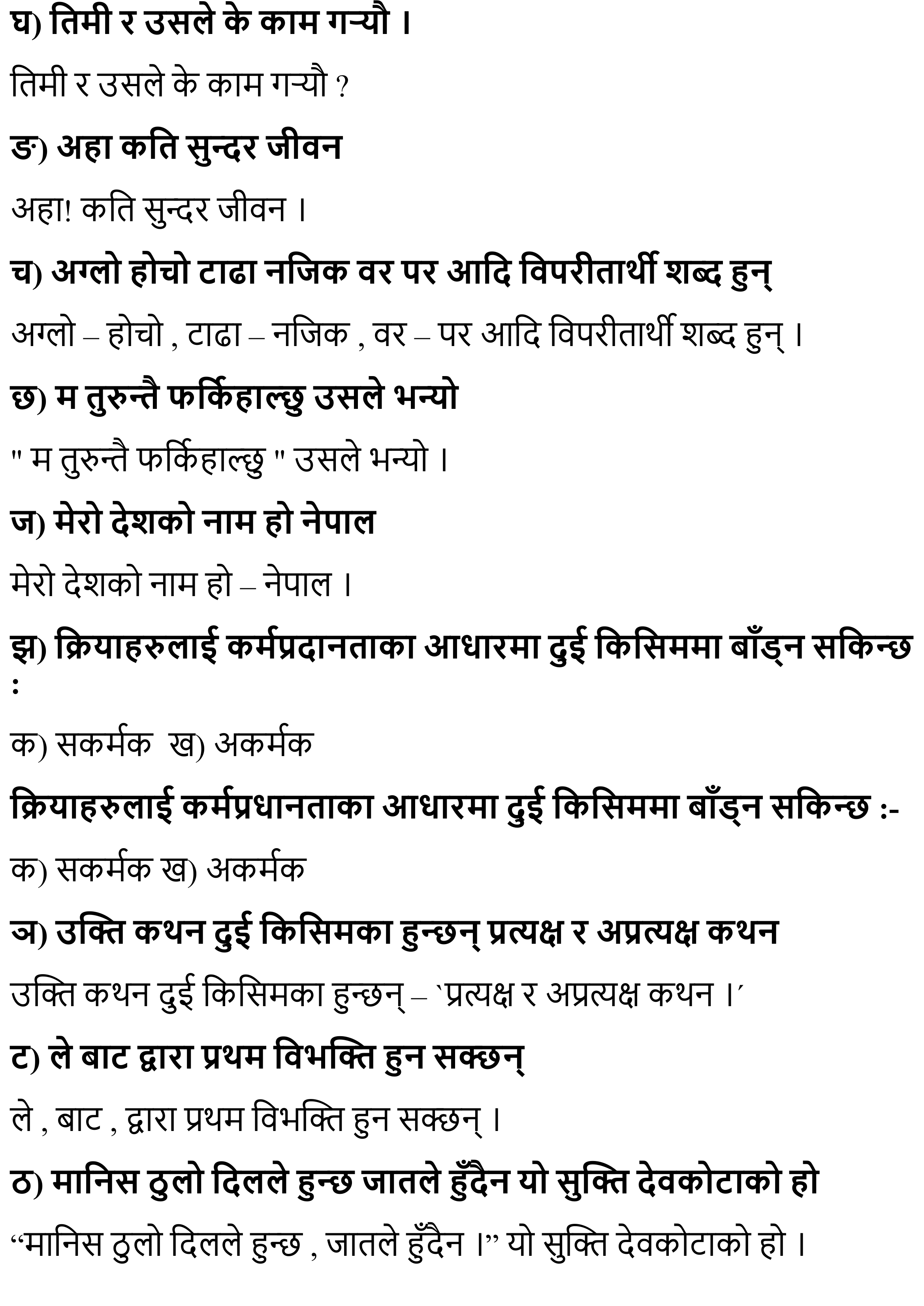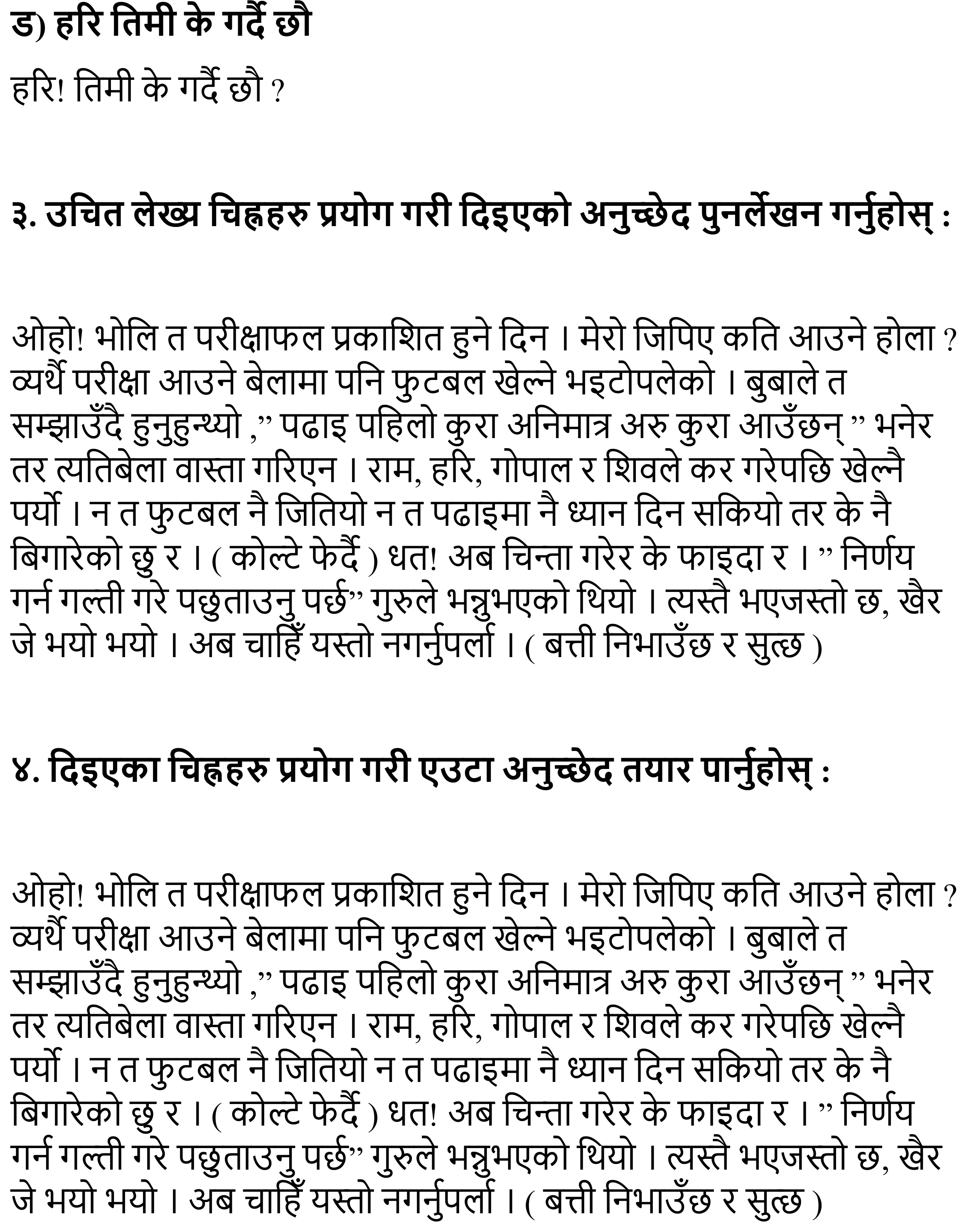 ---
Sathi Lai Chithi Summary
Sathi lai chithi revolves around a man who has gone abroad. He thinks that working in Nepal and getting paid is not enough and not easy for his living. So, because of the ambition of earning a lot of money by going abroad, he has gone to a foreign country. But, Things change when his condition becomes miserable.
Sathi lai chithi in class 11 Nepali book is one of the inspirational chapters which teaches about the love of home country. In Nepal, being one of the developing countries, the development of communication in a total way has not been completed yet, Therefore, still post offices are in use for communication.
Furthermore, for applying for a vacancy or job, or to get any approval from the authority. Letters are used for that purpose. Feeling the necessity of the letter writing, this "Sathi lai chithi" has been enlisted in grade 11 compulsory Nepali book unit 5.
Everything goes well until he gets ill. He is fired from his job and then, he becomes unable to work. He didn't save or invest any money, so He had a great struggle to survive. In this place, he remembers his motherland, Nepal.
He thinks, he wouldn't have been homeless, and jobless if he had been in Nepal. He hadn't called or lettered his old parents in the home after going abroad. Now he realizes everything and writes a letter to his friend. He states how he had suffered there, how he wasted the money previously, and how the life hit in his head. He promises to return to Nepal and do whatever he knows but will do passionately.
---
Read more:
---
What topics we discussed in this post?
Sathi Lai Chithi Exercise, Question Answer
Summary of Sathi lai Chithi
Grammar of Sathi lai Chithi
Class 11 Nepali Unit 5 Complete Notes