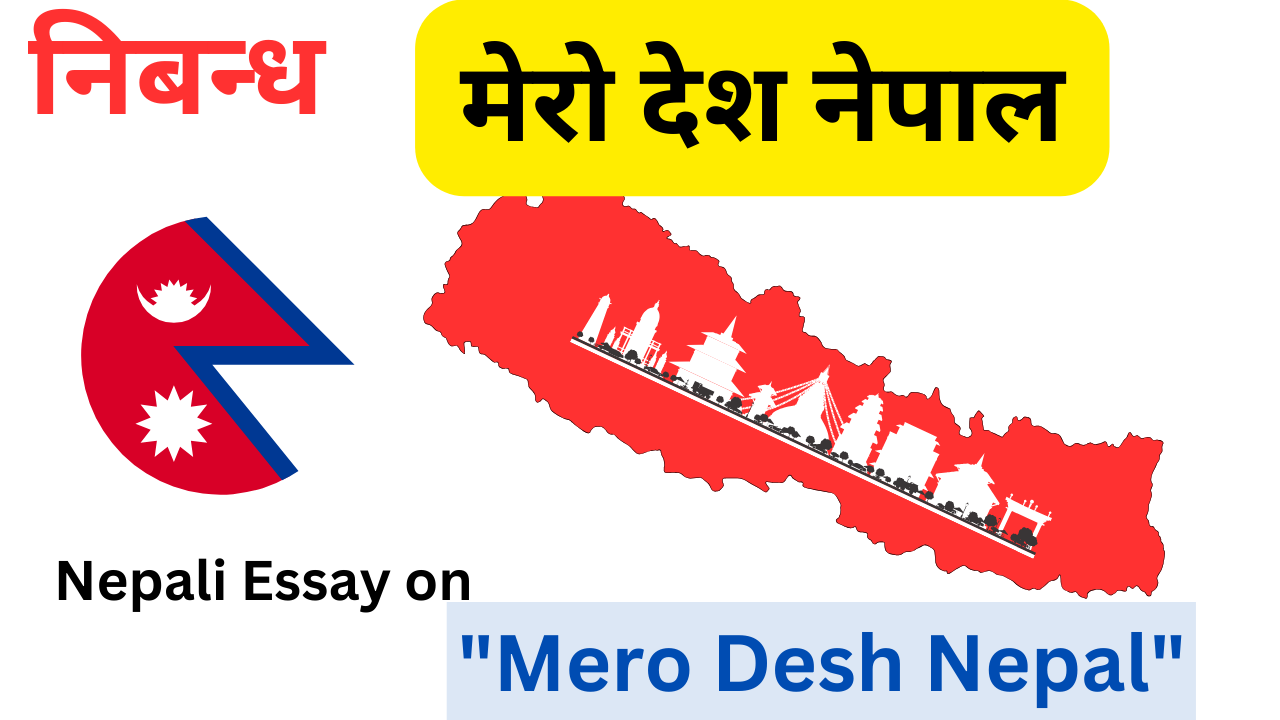 ---
Mero Desh Nepal - Nepali Essay (Nibandh)
Mero Desh Nepal Essay In Nepali Language in more than 500 words for Class 7 to Class 12.
Nepal is a landlocked country in South-East Asia. It is bordered by China in the north and India in the south, east, and west. Nepal is known for its stunning mountains, including Mount Everest, the tallest mountain in the world. It is also home to a rich culture and history. The people of Nepal are known for their hospitality and resilience. Nepal is a beautiful and diverse country with a lot to offer visitors.
Read Complete My Country Nepal (Mero Desh Nepal ) Essay In Nepali Language.
---
My Country Nepal - Mero Desh Nepal Nibandh Video
Mero Desh Nepal Nibandh Video Essay is given as:
---
Read More Post: